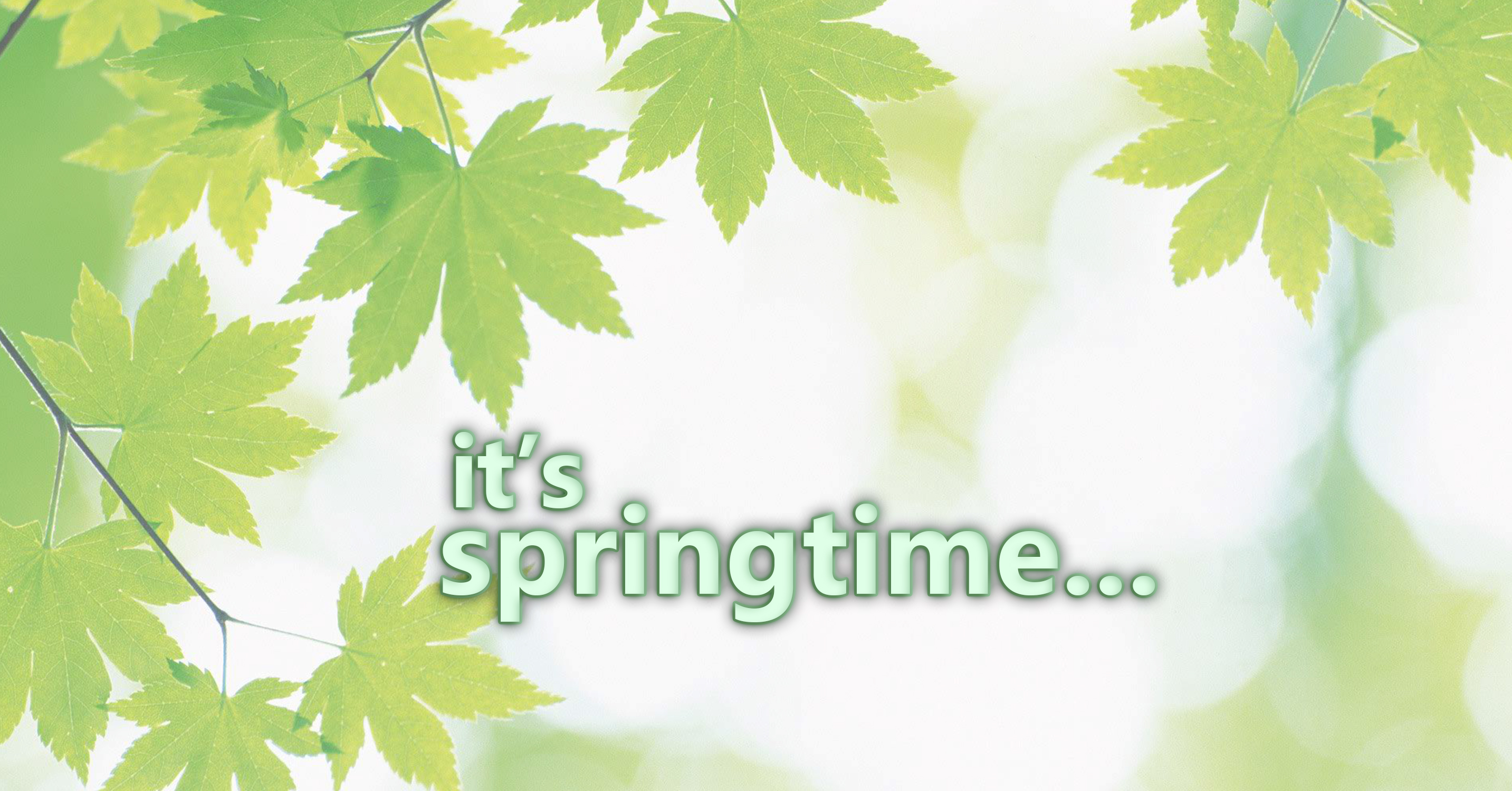 Question: How Can Buyers Buy a Home During a Spring Home Buying Frenzy?
A reader asks: "My wife and I tried to buy a home last spring, but every time we made an offer, somebody else beat us. Susan, my wife, thinks spring is the best time to buy, and I agree with her. But it also seems like a lot of other buyers think the same way. I'm really glad we didn't buy last spring because we are now moving from San Diego to Orange County next month due to my job transfer. What can we do to increase our chances of buying the home we want there? How can buyers get an edge to buy a home during a spring home buying frenzy?"
Answer: Spring-time home buying can apply to different months of the year, depending on where you live.
In Alexandria, our spring home buying starts in late February and runs through early June. In some other areas, spring home buying begins as soon as the snow melts which, in some years, can mean it runs for about a month. Like, maybe May.
The normal spring home buying season for most of America is typically April, May and June. The main reason for this season is because many Americans take vacations during July and August. I would venture to guess that for most parts of the country, the month of April is the busiest for home buying. Narrowing it further, April 15th.
Competing in the Spring Home Buying Market
If you're like most people, then, and try to buy a home in April, you'll have to be ready to jump on the home you want. Don't be indecisive. Don't try to sleep on it. When you find it, make an offer. Here are other tips to help you to win that offer:
1. Get preapproved by a local lender. It could be a local bank or a local mortgage broker, but don't try to compete with an online lender approval letter or an out-of-area mortgage lender letter. Offers that contain a local lender's preapproval letter will probably get preference.
2. Focus on the house, not the owner. Don't get all hung up on whether the home is a foreclosure, a short sale or owned by a traditional seller. Concentrate on location, location, location, and look for homes that meet your basic requirements.
3. Hire a neighborhood specialist. All real estate is local. A real estate agent who specializes in the area where you want to buy will be a wealth of information for you. Not to mention, that agent will probably be well known and respected among the area specialist listing agents. Working with an agent other agents like and respect is a plus for you. Some agents, like me, do enough business to specialize in an entire city, and not just neighborhoods.
4. Be prepared to pay list price. Some buyers focus on how much the seller is asking instead of on how much the home is worth. Ask your agent to show you a CMA of comparable sales to determine actual value. You can't compare values by other homes on the market because sellers can ask whatever they want. If you are getting the home you want at a price you can afford, whether you pay $1,000 more or less makes no difference in the overall scheme of things. You won't care in 5 years.
5. Give the seller something other buyers will not. There are many terms contained in a purchase offer. Negotiation is not always all about price. You can give the seller a benefit to take your offer without actually waiving your rights. Ask your agent to make suggestions for you. It could be something as small as giving the sellers an extra day to move out.
Being new to town, you might want to spend a few weekends before the home buying season starts in spring and get to know the area. Talk to people in the street and at restaurants. Use the Internet to do research. Drive the neighborhoods you like the best at different times of the day and, if you can, on different days of the week.
But most of all, trust your intuition. Every first-time home buyer harbors a little bit of fear inside about buying a home, whether or not it's spring. You simply have more company in the spring. And there is often comfort in being part of larger numbers. If it feels right, just make the offer. Trust your gut.
IF you're looking for a property, I might have the perfect one. Contact me if you are actively looking! Coffee or Lunch on me – 202.288.9524
– – – – – – – – – – – – – – – – – – – – – – – – – – – – – – – – – – –
CTTO: Originally posted in www.thebalance.com
By: Elizabeth Weintraub