So excited to share our first closing from our FRIENDS AND FAMILY program.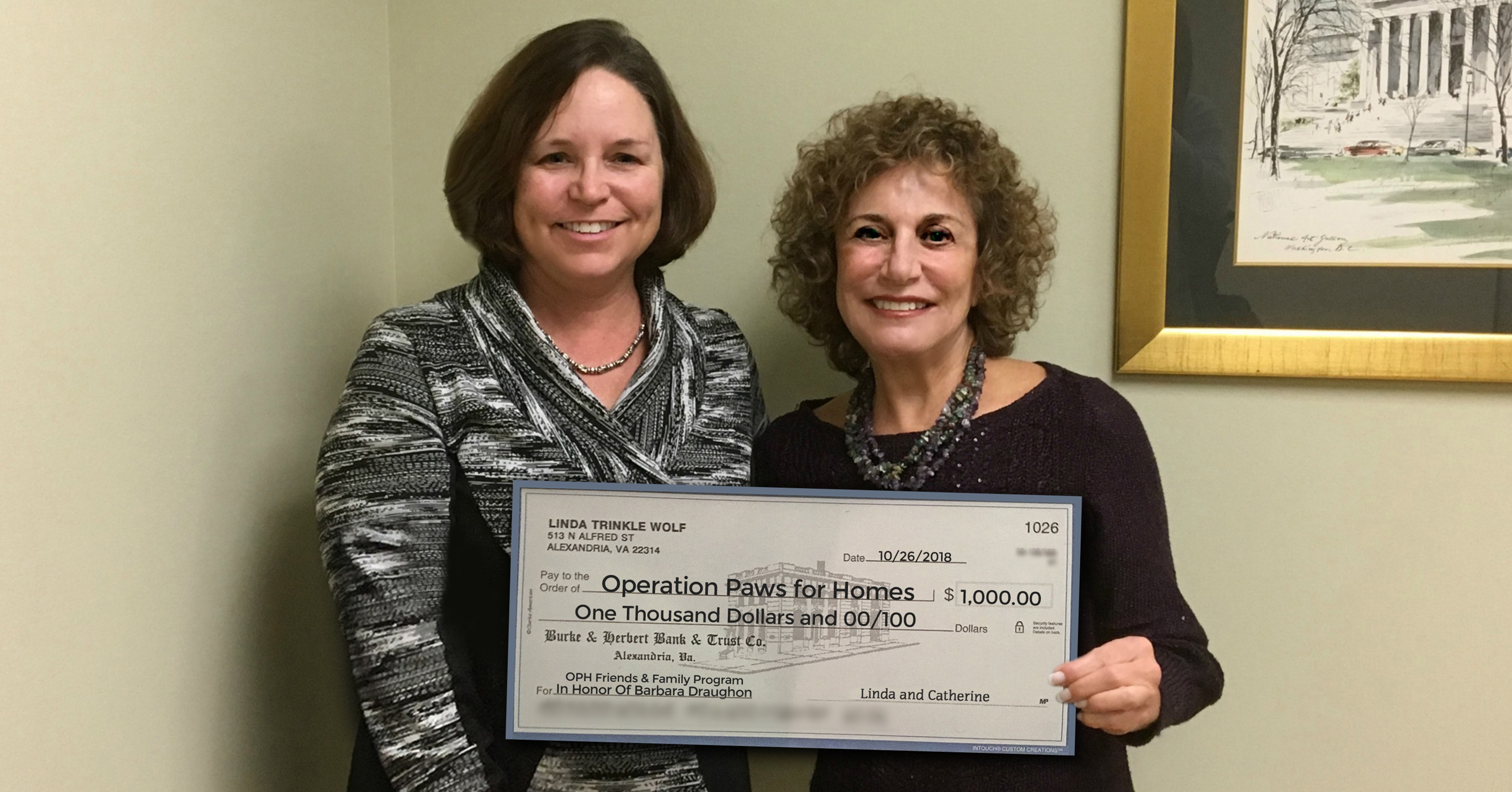 My KW colleague Linda Wolf and I are both volunteers for this amazing dog rescue. We have committed to donate $1000 to Operation Paws for Homes (OPH) when representing buyers and sellers affiliated with OPH. OPH is a 501 (c)3 nonprofit organization devoted to the rescue, rehabilitation and placement of dogs who have overcome great odds and deserve wonderful, caring forever homes..
Congratulations to our first Seller. So glad to have worked with a wonderful client and helping a charity – total WIN WIN!
We are looking forward to working with more Buyers and Sellers to make real estate a MOVING EXPERIENCE for you all. We can do DC, VA, MD and PA. We can do referrals throughout the country and OPH will get the same $1000 for each sale or purchase.
Learn more about our Program by clicking this link. [REFERRAL PROGRAM]